To make billing simple and coverage discernible, Medicare is divided up into four parts: A, B, C, and D. Each part corresponds to various areas of coverage. Different policies may include plan combinations similar or completely different to others.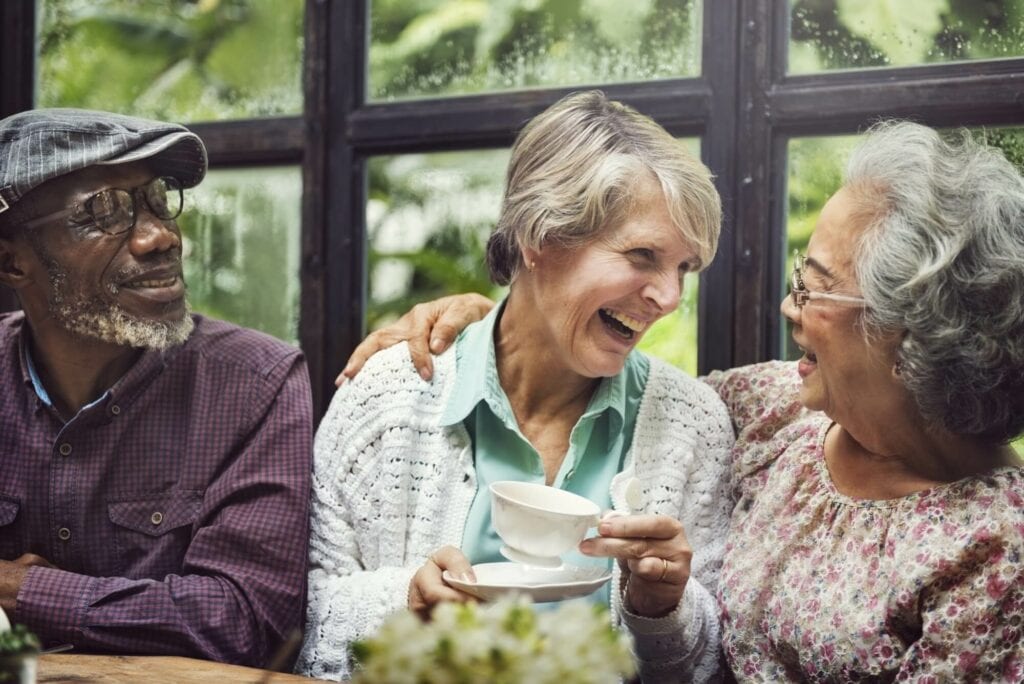 Understanding the Different Parts of Medicare
It can be overwhelming and confusing to know what each part covers in full. Before you join a Medicare plan, make sure you fully understand what it includes and how you can use your coverage. 
Get a free medicare Consultation
Original Medicare is Part A and Part B which covers many inpatient and outpatient costs, like hospital stays and therapies. However, it doesn't cover everything, so many beneficiaries add a Medigap policy to their Original Medicare benefits. 
Medicare Part A covers inpatient hospital care and some home health services. We suggest that most people enroll in Part A, although some may be automatically enrolled near their 65th birthday. 
Coverage
The service must be deemed "medically necessary" to be covered by Part A. 
Inpatient hospital coverage — This is not meant to cover long-term care, so the rates increase with your length of stay. Beneficiaries may also use Part A at skilled nursing facilities, which most folks are admitted to after being discharged from the hospital.

 
Home health care coverage — Part A extends to cover some home health costs. Home health care providers will need to accept Medicare and will only be reimbursed for the services covered by the beneficiary's plan. Home health care usually focuses on therapies and other services that maintain or improve the beneficiary's life. If a medication is being administered from home and requires help from a skilled medical professional, it may be covered.
Hospice care coverage — Hospice care is intended for those who are faced with a life-limiting illness. When a person agrees to begin hospice care, they acknowledge that terminal illness is the reality and needs to prioritize comfort and quality of life — by reducing pain. Hospice care is almost entirely, if not wholly, covered by most plans.
Enrolling in Part A
For many people, Part A enrollment will be automatic. And you typically don't pay a monthly premium for Part A coverage if you or your spouse paid Medicare taxes for a specific amount of time during working years. We often call it premium-free Part A. 
Medicare Part B intends to cover the other services Part A doesn't.
Coverage and Cost
Part B provides coverage for two areas of services. The first is "medically necessary services," and the second is preventative services. Both of these are extremely important for seniors to maintain their health and gain access to several areas of medicine.  
Most people pay the standard premium amount for Part B, which is $148.50 in 2021.
Coverage for Medically Necessary Services
A health professional will need to confirm that the service delivered is "necessary" — for Medicare to cover it. So this shows how Medicare can uphold coverage boundaries and keep operating within a fixed plan. Medicare supplies needed for mobility, such as durable medical equipment (walkers, crutches, or canes), are also covered under Medicare Part B. You must show that you have a condition that makes movement challenging. Other tools covered include nebulizers and infusion materials.  
Choosing Part B Coverage
Part B is an excellent Medicare option, but it may not suit everyone's needs. If your medical conditions are more complicated than what is typically covered by Part B, consider a Medicare Advantage plan. 
Part C, also known as Medicare Advantage, is an alternative to Original Medicare — sold by insurance agencies — which operate through Medicare. Part C Plans can vary and provide the beneficiary with the option to select the coverage they'll likely need. The common types of Advantage plans are HMO, PPO, PFFS, SNP, and MSA. 
Part C Benefits
An Advantage program will offer all the benefits of Original Medicare, plus extra coverage, which may include:
Dental, vision, and hearing
Transportation
Health and wellness programs
Gym memberships
Adult day-care services
Some prescription drugs
The benefits you qualify for will depend on your plan providers and area.
Enrolling in Part C
There are particular times when you can join an Advantage plan. First, there's your initial enrollment period which starts three months before you turn 65. You have a seven-month window to enroll. 
You can also join during the annual enrollment period from October 15 to December 7 to get coverage effective on January 1 of the next year. You may also add, change, or drop your current plan. 
Then, the Medicare Advantage open enrollment period runs from January 1 to March 31. This window allows you to change from plan to another or drop it and go back to Original Medicare. 
Finally, many things can create the need for the Special Enrollment Period, like if you move outside the plan's service area or qualify for Medicare's extra help program. 
Interested in Medicare Advantage?
If you're interested in Medicare Advantage, contact an insurance agent today. When you meet with Midwest Trusted Benefit, we'll tell you what's available in your area and help you find the right fit for your needs and budget. 
Medicare Part D provides coverage for prescription drugs that you get from your local pharmacy. Drug coverage is not part of Original Medicare but can be added to your A and B as a standalone plan. Or, you can search for an MA-PD — a Medicare Advantage plan that has built-in drug coverage. 
Whichever route you choose, know that every plan includes a formulary or list of the drugs covered. This formulary is very important, and it can change throughout the year. 
Choosing a Prescription Drug Plan (PDP)
There are various types of PDPs available in your area. Different plans cover different drugs. If you're currently taking a prescription drug, ask your insurance agent before enrolling to ensure that your plan will cover it.  
Part D Payment
Not all drugs will be covered to the same degree. Some drugs may have a lower copayment than others. Drug costs are assigned into "tiers" by Medicare, and each tier represents a different level of copayment.  
We're proud to serve many clients in these states:
Nebraska
Kansas
Iowa
Missouri
If you live in one of these states and need a Medicare drug plan, reach out to an insurance agent. At Midwest Trusted Benefit, we're ready to answer your questions and work with you to find the right policy for all your needs.