If you're new to Medicare and feeling lost, you're not the only one. People who are turning 65 often have a tough time organizing things in the beginning. Medicare itself has many parts and Medigap has many lettered plans, which can make it all pretty confusing. 
The amount of mail you receive certainly doesn't make it easier. What mailers should you keep? What should you throw away? You probably have several questions and concerns. Don't worry though, because Midwest Trusted Benefit has answers — and we'll help you sort through the fluff.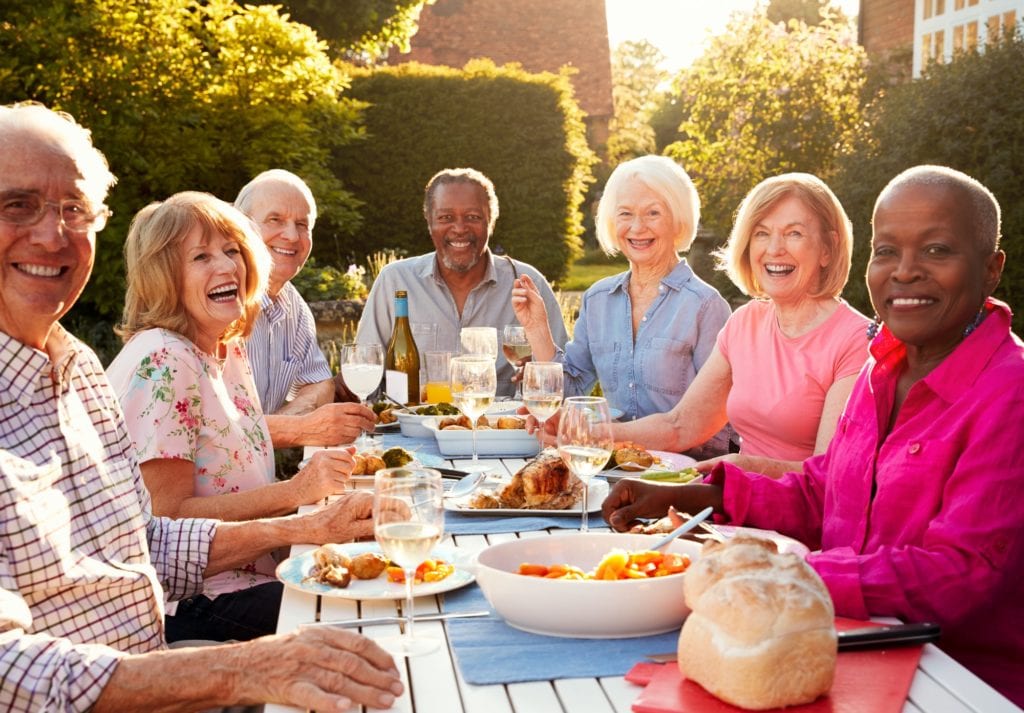 Medicare is a national health insurance program for people 65 and older, and under 65 with certain disabilities. It's divided into four main parts — A, B, C, and D. 
Parts A and B make up Original Medicare.
Part C is called Medicare Advantage. 
There's also supplemental insurance (aka Medigap plans) that you can add to your Original Medicare.
| | | | |
| --- | --- | --- | --- |
| Part A | Part B | Part C | Part D |
| Inpatient hospital coverage | Outpatient coverage for medically necessary services | Private insurance programs that pay instead of Medicare | Coverage for retail prescription drugs |
Get a free medicare Consultation
At What Age Does Medicare Start?
If you've lived in America for at least five years, you're eligible for it at age 65. It doesn't matter if you're already taking income benefits from Social Security. 
However, some people qualify for Medicare before 65 due to an illness or disability.
What Parts Do You Need to Enroll In?
The only parts you need to enroll in at the Social Security office are A and B. Other parts and supplemental insurance enrollments will be done outside of that, through an insurance broker or agency like us. 
Here's a visual to help you:
Part A and Part B

Enroll with your Social Security office

Medigap

Medicare Advantage

Part D

Work with an agent to choose a Medigap and Part D plan or Medicare Advantage program
Social Security offers you a fast online application that you can finish in minutes. You don't have to be getting income benefits to enroll in Medicare. Just visit www.ssa.gov/, click on the Menu at the top and follow the Medicare links to apply.  
When Should You Sign Up?
Most people should enroll during their Initial Enrollment Period (IEP). This is a seven-month window you have to sign up for Parts A and B to avoid late penalties. Your IEP starts three months before the month you turn 65 and ends the three months after.
What If You're Still Working?
These days, many people work past 65 because they're healthy and not ready to retire. This is a good thing, just know that there are choices to make about your health insurance.
Should you keep your employer insurance and also enroll in Medicare — so it works with your other coverage? Or, does it seem fitting to drop that employer coverage and pick Medicare as your primary insurance; then add a supplement plan?
Choose the option that's more cost-effective for you, but the answers to those questions will depend on:
The size of your employer, and
How much you pay for your share of that employer's insurance

 
To learn more about your options, visit our Medicare & Employer Coverage page.
New to Medicare: A Checklist for You
Making the transition from employer coverage to Medicare can feel overwhelming, but it's a simple process when you know what steps to take. You can find most of the Medicare info you need on this website. Here's a checklist to get you started:
Learn the basics of Medicare.
Confirm that you're eligible.

 

Read about Medicare costs so you have an idea of what you'll pay.
Apply at your local Social Security office or online.
Get and verify your Medicare ID card. If Medicare will be your primary insurance, you definitely need Part B.
Learn about your coverage options: Medicare Advantage or Medicare supplemental insurance?
Familiarize yourself with Part D and decide which drug plan best fits you.
Work with an insurance broker like us. Our help is FREE and we're available for your Medicare questions.
Review your coverage each year to ensure you're getting the right insurance at the right price.
Your Two Primary Options
We feel that every individual should choose between the two paths of Medicare. 
Option 1: Original Medicare + Part D + some type of Medicare Supplement OR 
Option 2: Medicare Advantage plan.
Is Medicare Mandatory?
No. You don't have to go on Medicare when you turn 65, but you'll pay the penalty if you enroll late (unless you have other coverage from a large employer).
Midwest Trusted Benefit Is On Your Side
Proper Medicare planning can help you avoid enrollment penalties and get the most out of your coverage. But you shouldn't do this planning on your own. Instead, get help from a trusted agent who will guide you through each step of the process.
The team at Midwest Trusted Benefit is friendly and knowledgeable, and our service is FREE to you. Call (402) 740-5505 today!