Plan N is one of the ten standardized Medicare Supplement options. It's similar to Plan M, with just a few small changes.
All Medigap Plan N policies are alike, regardless of which insurance carrier you choose. You can find this plan in Nebraska, Iowa, Kansas, and Missouri from many well-known companies.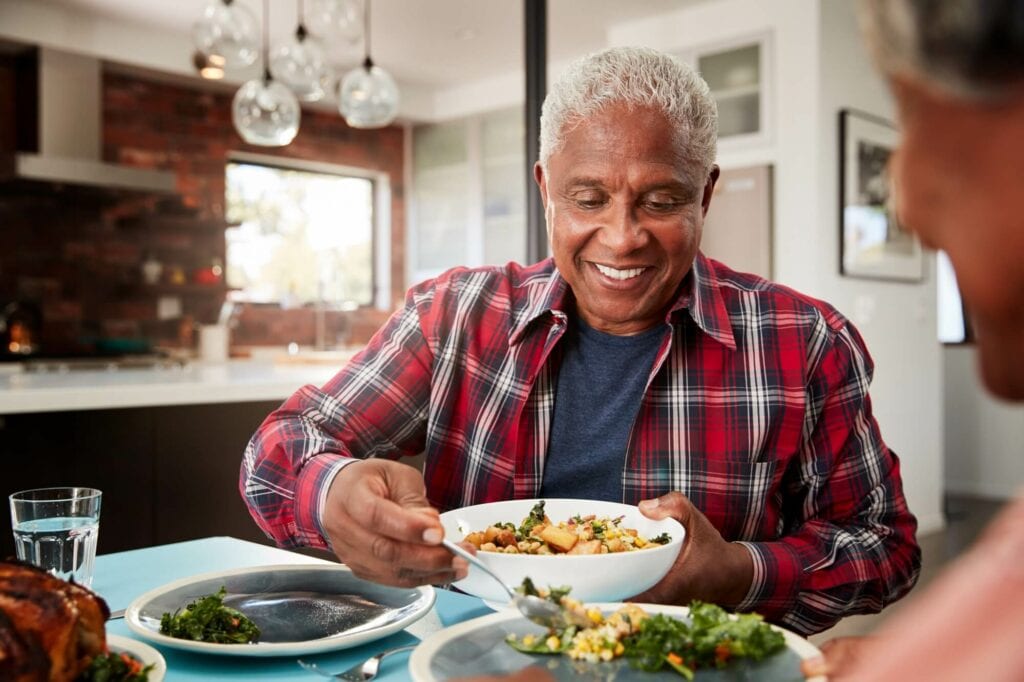 Plan N offers the same coverage as M, except for the Medicare Part B deductible.
Get a free medicare Consultation
Here's a visual that can help you:
*At most, you'll pay $20 for some doctor's office visits and $50 for ER visits — although this is waived if you're admitted to the hospital.
What Plan N Covers at the Doctor's Office
Original Medicare fully covers your standard preventative care. This coverage includes screenings for diabetes and cancer and yearly physicals, vaccines, colonoscopies, and an array of other tests.  
When you add a Medigap Plan N to your Original Medicare, your visits to the doctor (for injury and illness) will be covered, and so will the following:
Durable medical equipment
Ambulance services
Home health

 

Diabetes supplies
Lab work
Other imaging tests
And more
Remember: If your Medicare Part A or B covers an item or service, then your Medigap Plan will cover it, too.
What Plan N Covers in the Hospital
Your Original Medicare Part A covers inpatient hospital services, home health, skilled nursing, hospice care, and blood transfusions. While you'd typically owe a deductible for your stay in the hospital ($1,484 in 2021), your Medigap Plan N will handle that for you. It will also pay your 20% coinsurance, an extra year of hospital benefits after your Part A coverage runs out, the first three pints of blood, and foreign travel emergency benefits — up to the plan's limit.
Medigap Plan N offers similar coverage to Plan F, but you agree to pay a share of some items that you wouldn't on Plan F. First, you'll pay the annual Part B deductible, which is $203 in 2021. You'll also pay copayments up to $20 for your doctor's appointments. ER visits have a $50 copayment.
Plan N policyholders pay excess charges to some healthcare providers — who can legally charge 15% more than the Medicare-allowed amount. Plan N doesn't cover excess charges like Plans F and G do, which can cause small bills every once in a while. 
However, you can ask your providers upfront if they accept Medicare assignment. If they say yes, you can avoid excess charges altogether. Another option is to compare Medigap Plan N against Plan G. People who sign up for Plan N also consider Plan G an alternative because it's only a bit more expensive. The main difference? Plan G covers the small copays and excess charges, so fewer bills are appearing in your mailbox.
Medigap Plan N Eligibility and Enrollment
If you have Original Medicare (A and B), you're eligible for Medigap Plan N. But you must live in the plan's service area, too.  
To avoid health underwriting, it's best to sign up during your Medigap open enrollment period. This sixth-month window begins when your Part B takes effect. During this time, no insurance company can reject you because of health conditions.
If you missed your Medigap open enrollment period, you might still apply for Plan N. An agent can review the health questions on various carrier's applications to see if you'll pass. 
Is Medigap Plan N Right for You?
Medigap Plan F has been at the top of the buying list for decades, but Plans G and N are trending upwards. Beneficiaries who only visit the doctor once or twice a year would prefer to have lower premiums and are often willing to pay copays for a few trivial things. They pay the Part B deductible and office copays — if they have to use those services. It's your choice! 
Medigap Plan N Insurance Companies
Each insurance carrier can decide whether to sell Plan N or not. This policy is relatively easy to find in most states because many companies offer it.  
Midwest Trusted Benefit sells Medigap Plan N policies for several different insurance companies in Nebraska, Iowa, Kansas, and Missouri.
Need a Medicare Supplement quote? Want to set an appointment? Call (402) 740-5505 or reach us online.